Principle HR Consultant +61 410 057 055  rob@toppeople.com.au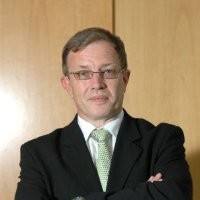 Biography
Our Principal Consultant, Rob Mulholland, was educated to post graduate level in Human Resources, Training and Development and is a member of the Chartered Institute of Personnel & Development (CIPD).
Rob has over 25 years' experience as an HR Generalist, and Recruitment and Training & Development specialist.
He originally served in the UK's Royal Marines as a training specialist and then with the Director of Naval Recruitment as a Careers Advisor before moving to Australia in 2002 when he began work in the commercial sector.
Bringing experience as an HR Manager for mining companies and in the agri-sector and as an Executive Recruitment consultant sourcing board members and senior executives for a variety of companies in the mining and construction sectors.
Rob's recruitment expertise is broad having recruited at every level from trainees to Managing Directors. He brings a practical approach to his work and prides himself on his ability to see the wood from the trees.
Industry Experience
Mining
Construction
Engineering
Family businesses
Agribusiness
Small businesses
Skills Experience
C-suite and executive recruitment
Full service recruitment of remote mine sites
Remuneration reviews
Incentive planning
Preparing policies and procedures
Training and development