Providing Tailored Advice
Are you up to date with the changes to awards or aware of court decisions that are changing the employment landscape?
We can support you by auditing your policies and procedures to identify risks and reduce them. Performance management, incentive schemes, remuneration reviews, retention, managing grievances, or providing leadership training we've got it covered.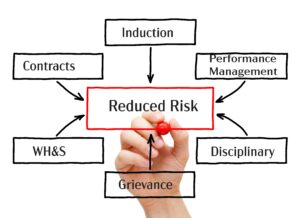 Active Listening
We don't just roll up with a pre-prepared package to sell you. We come with a blank notepad and our ears open. We need to know what your needs are and how your company operates before we can offer advice. What are your company's vision and values, what's your company culture and what are your future plans?
Review
We can provide an audit of your policies and procedures so that we can both see where there might be gaps. We'll let you know which policies are must haves, should haves and might haves so that you can choose the policies and procedures that suit your organization.
Implementation
Top People can draft policies and procedures, working with your team so that together we achieve the best fit. A good framework will reduce company risk and help you to get the best from your teams. We can assist in a range of areas including performance management, reward, recruitment and selection, leadership, and management.
Manpower Planning
We help you to design a people strategy to better enable you to source, hire and retain the employees that you need. Employee engagement can improve retention, productivity, innovation, and customer service. Your business relies on its people, so it makes sense to plan how to get the best from them.
Employee Handbook
A proper induction or onboarding process is a proven method of improving retention and providing a good employee's handbook can be part of that process. It is an excellent method of communicating the company's culture and policies to employees and can be useful in protecting the employer against discrimination and unfair treatment claims. Courts can find against companies for 'procedural unfairness's' and a good handbook can be a guide to supervisors as well as employees on how to resolve a variety of issues and to avoid procedural unfairness claims.
We can help to avoid making over broad rules and guidance that could fall foul of restricting employees' rights whilst ensuring you still get the intended messages across.
Incentive Plans
Cash, Options, Performance Rights? Which do you choose and how do they compare with the market? Your investors will want to see remuneration linked to performance and a well-crafted incentive plan should do exactly that. All too often Incentive Plans are seen as a hygiene factor, and expected part of an executive's remuneration, but the question is, do they achieve their aim, do they incentivise? We'll help to tailor your plan so that it fits your organisation and incentivises your executives to support the culture you wish to create and achieve objectives that realise your organisation's vision.
Performance Management
Performance management works both ways. You need to ensure your employees are productive and efficient and your employees want to know how they are going. Whether you prefer a light touch, or a detailed system TOP People can help you to put together an integrated Performance Management system that suits your needs.
Consultation & Redundancy
Consulting staff over changes is one of the key issues that comes up time and time again in Fair Work Commission cases. Whether it's a redundancy or a change to an employee's role consultation should be part of the process.  Consultation needs to be carefully handled and recorded with both sides having copies of the record. Sometimes it can be an advantage for an independent advisor to handle the consultation process. This can reduce the risk of ongoing bad feelings.
In the case of redundancies, the consultation process is not only mandatory but is required to take place within timelines laid out in the awards.
Redundancy is tough, but companies can support their outgoing employees by providing help in the form of resume preparation, career advice, and job seeking assistance. Top People can assist and support you through what can be a difficult time.
Training & Development
Top People can provide a range of training that can improve the skills of your supervisors and managers. Talk to us now about:
Leadership for supervisors
Interview & selection training
Question technique
Colleen Fish
Manager Environment and Communities - Metro Mining Ltd
HR Manager
I worked with Rob for approximately 4 years, during which time he provided both high-level advice and hands-on assistance regarding all employment issues from recruitment and performance management through to termination of employment and management of any post-termination issues. Rob also developed the HR Management System that was implemented across the operations.
Rob played a significant role in achieving, and exceeding, the company's Indigenous employment target, at one stage achieving almost 40% Indigenous employment. He always made himself directly contactable and would address any queries regarding employment in person.
Personally, Rob was always ready to assist with any HR issue or question that I had, and I had full confidence in both his integrity and confidentiality. His manner is simple, direct and seeks to remove ambiguity from any situation, which I appreciated.
Rob is a very experienced and professional HR and Recruitment specialist, and I would recommend him for any such role.
Scott Waddell
Director & CFO - Metallica Minerals Limited
HR Consultancy
I've worked with Rob over many years. Rob recently completed a policy review at Metallica Minerals on time and on budget. The work was completed to a high standard.
Graham Tanner
General Manager of Operations - Metro Mining
HR Manager
I worked alongside Rob at Metro Mining for around 3 years. Throughout some very challenging times Rob was always professional and committed. Basically Rob is very good at his job and was great to work with. I would thoroughly recommend Rob and would enjoy working alongside him again if the opportunity came up.
Digby McLeay
Corporate Communications, Government & Media Relations Specialist - Metro Mining
Team member
I had the pleasure of working with Rob at Metro Mining. Rob was responsible for employing a vast array of people from executives to trainees at the mine site north of Weipa. He was often required to fill positions at short notice and under considerable time constraints. He always just got on with the job. It's been a pleasure working with Rob he gets on well with people and works hard to be part of the team.
Simon Finnis
CEO - Metro Mining
HR Manager
Rob did a very good job for Metro in extremely challenging times. We have seen some highs with the start up of the mine in 2018, and the move to Owner Operator (recruitment of 140+ personnel) a year later, through to the lowest of lows this year, where we were significantly affected by COVID and we had the unenviable task of reducing our workforce. On this latter point Rob worked closely with myself and the General Manager at the mine supporting us through this difficult process.
I enjoyed working with Rob and would be happy to make a recommendation personally if required in the future.
William Bass
Director & Company Secretary
Communications
I have been associated with Robert through Top People. This business provides a range of services in executive recruitment predominantly in the mining sector.
Robert brings wide ranging experience across a range of Australian and international operations.  He is punctual and concise in all communications on the progress of projects, and adapts quickly to challenges within briefs to deliver superior outcomes for the long term business gain.
He is a well-spoken, polite & courteous professional who has demonstrated his commitment to mastering new skills in a fast changing industry.